21 Nov

How Does Kickstarter Funding Works? A Quick Guide.

Getting access to a VC, qualifying for a bank loan, having enough capital in millions to kickstart a business idea is not always easy.

This is where Kickstarter funding can help.

Most ideas or products do not qualify for VC investment because they don't have large scale profitability and bank loans are a nightmare entrepreneurs want to avoid.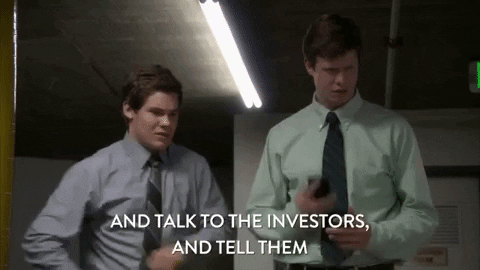 Platforms like Kickstarter are then the perfect way for entrepreneurs to get the initial funding they need to bring their projects to life. Do note, projects on platforms like Kickstarter and Indiegogo are not high-level SaaS or B2B applications.
They are usually creative or innovative tech gadgets, artistic endeavors such as an album, comic books, and so on.
Whether you're an entrepreneur or a company looking to release a fun tech product and want to launch your product to market, Kickstarter funding is the best way to go around it.
Here's a quick guide into how the platform works.
How Kickstarter Changed Everything
We've all heard about Kickstarter, but have you ever wondered how it started and how Kickstarter changed everything for the entrepreneurial world?
Kickstarter was founded on April 28th, 2009 by Perry Chen, Yancey Strickler, and Charles Adler. Since then, the platform has become a global crowdfunding platform that "helps bring creative projects to life" and that has remained its mission till today.
To date, the platform has 18M backers and 5.4 billion total dollars pledged.
Despite these mind-blowing statistics, it is not easy to be successful on Kickstarter. Only 499 projects out of 1.9M projects were able to raise $1M. The success rate for a project on Kickstarter is 38.25% which means if you want to be successful on Kickstarter, you have a LOT of work to do.
Unlike other similar platforms, Kickstarter does not claim any ownership over projects, apart from a 5% fee on the total amount of the raised funds. What makes Kickstarter different from the others is their focus on quality and for people to create value.
You cannot come on to Kickstarter hoping to get rich or succeed overnight.
Basically, it's all about value where your creative projects – music, film, tech, art, design, food and publishing will bring value to your supporters. The more value-centric your project, the higher your chances of getting support.
How Does Kickstarter Funding Works?
Contrary to popular belief, it's not easy to get your project running on Kickstarter. The platform has strict rules and vets every incoming project. Only projects that meet the following requirements can be successful on Kickstarter:
If a product, it must have a prototype.
All projects/products must have high-quality images and videos that highlight all key features and aspects of the product.
Your campaign must have a detailed story that highlights your purpose, what motivated you to start the project & the USP of your project.
A complete breakdown of your funding goals, milestones, and the pledge amount (more below).
Once you have all this ready, you can go ahead, register to the platform, and submit your project for verification.
Remember, submitting your project does not mean launching it. You only launch your project when everything has been approved and you're ready to launch.
How Does Kickstarter Make Money?
Kickstarter makes money by charging 5% of your total funding goal.
So for instance, if your funding goal is 100K, you'll be charged $5,000 on completion of the goal.
You will not be charged any money if you don't complete your funding goal.
How to Set a Funding Amount on Kickstarter
Kickstarter uses an All or Nothing model – which means if you don't reach your funding goal, you won't get any money.
For example, if your funding goal is $10,000, you will need to meet that goal within 30 days of launch to get all $10K. If you make $8K and fail to reach $10K, you lose all that money.
This is why it's so hard to find success on Kickstarter!
Most of our clients struggle with setting the funding amount on Kickstarter. The higher the amount, the more difficult it is to reach the goal; however, lower amounts would also mean you'll have nothing significant leftover after Kickstarter fees, processing and shipment fees as well as taxes!
So, when you're setting the goal amount, make sure you take into consideration the following factors:
The cost of production
Kickstarter's 5% fee
Transaction fees of up to 3%
Marketing fees for writers, photographers, video editors
Shipment fees
Usually, you must pledge 5 to 10X times the actual amount to cover for marketing and production costs or for any unexpected challenges.
We've covered Kickstarter fees and costs in a detailed blog post that you can read to start calculating the ideal funding goal.
Can Kickstarter Be Trusted?
Unlike other crowdfunding platforms, Kickstarter has a strict verification process, which means the chances of scams are significantly low.
That said, when it comes to trust and crowdfunding – there will always be high risk. Backers will always be skeptical of a project which is why it is on the project creator to win trust. You can do this by transparent communication, ensuring deadlines are met, providing regular product updates & building a support base to kickstart your project.
It's all about your backers' confidence in your project. You'll have to build a strong support base to get your project to succeed.
How to be Successful with a Kickstarter Campaign?
Three things key to a successful Kickstarter campaign are:
Product validation: Will your product succeed on Kickstarter? Are you creating something exciting that people are willing to back u up for? You will need to conduct thorough market research and analyze related products in your category to determine the success rate of the project or product.
Advanced planning: Most entrepreneurs don't plan well in advance of launching a campaign. The formula is pretty simple – if you don't plan at least 6 months in advance of the actual launch, you won't be able to generate enough buzz to attract people to your campaign. Most campaigns fail because of the lack of planning!
Full funnel marketing: Without marketing, there is no chance for success on Kickstarter. You will need to invest in content marketing, landing page optimization, social media marketing, email marketing and even PR strategies to launch and succeed with the campaign.
The secret to a successful Kickstarter campaign is the number of backers willing to support you. The more you have, the higher your chances of succeeding, which is why it's so important to focus on marketing activities that can help you gain qualified backers.
To know more about how Kickstarter funding works, check out this video!